Our Team
What's special about our team is their love for the freshness of what every day can bring, with plenty of growers with unique product challenges to capture their intellect, our staff are constantly engaged, interested and well…busy.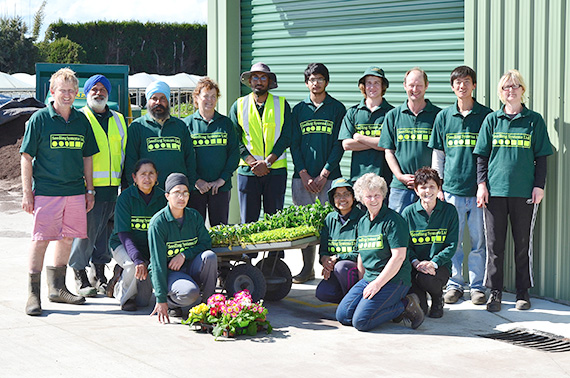 The long serving nursery team lead by owner Guy Morgan, have an extensive and diverse range of industry knowledge which has assisted with building quality.
Guy started out with a Horticultural degree 30 years ago growing experience across both cut flower and vegetable production. Specializing in seedling propagation for over 20 years has enabled Guy to satisfy his passion for propagating an even greater range of product. Our management team have almost equally long service in the field and have cultivated an extensive skill base in flower, vegetable, tomato and cucurbit propagation whilst on team.
We work hard to meet growers needs, constantly developing and integrating functional systems to build quality and support product development. We consider our seed providers as team too, as they are often on site trialling new product lines to meet our growers needs.